Spotlights
Similar Titles
Accredited Pharmacy Technician, Certified Pharmacy Technician (CPhT), Chemotherapy Pharmacy Technician (Chemo Pharmacy Technician), Compounding Technician, OR Pharmacy Tech (Operating Room Pharmacy Tech), RPhT (Registered Pharmacy Technician)
Job Description
Pharmacy technicians help pharmacists dispense prescription medication to customers or health professionals. 
Rewarding Aspects of Career
Job security
It's a great first step toward becoming a certified pharmacist. 
Good pay for a career that doesn't need a 4 year degree. 
2018 Employment
420,400
2028 Projected Employment
451,900
The Inside Scoop
Job Responsibilities
Collect information needed to fill a prescription from customers or health professionals
Measure amounts of medication for prescriptions
Package and label prescriptions
Organize inventory and alert pharmacists to any shortages of medications or supplies
Accept payment for prescriptions and process insurance claims
Enter customer or patient information, including any prescriptions taken, into a computer system
Answer phone calls from customers
Arrange for customers to speak with pharmacists if customers have questions about medications or health matters
Resolve insurance issues
Quality control: identify potential harmful drug interactions and therapy duplication
Skills Needed on the Job
Interpersonal skills
Attention to detail 
Extremely organized 
Problem Solving – Gathers and analyzes information skillfully; works well in group problem solving situations.
Technical Skills – Assess own strengths and weaknesses; pursues training and development opportunities; possess and obtain knowledge of drug names – generic and trade; ability to recognize subtle differences in names and numbers; knowledge of medical terminology.
Customer Service – Responds promptly to customer needs; responds to requests for service or assistance; meets commitments.
Interpersonal – Maintains confidentiality; listens to others without interrupting; remains open to others' ideas and tries new things.
Team Work – Balances team and individual responsibilities; exhibits objectivity and openness to others' views; contributes to building a positive team spirit.
Different places of employment
Pharmacies in grocery store (i.e. CVS, Walgreens)
Hospital pharmacy
Private pharmacies
Pharmacy benefit manager
Administration
Expectations/Sacrifices Necessary
Work nights and weekends
Work on your feet for extended periods of the day
What kind of things did people in this career enjoy doing when they were younger…
Loved biology, chemistry and math
Desire to help people
Liked talking with people from a wide range of backgrounds
Education Needed
Pharmacy Technicians do not need a college degree, though some do complete one

A high school diploma or equivalent is often enough to apply for technician jobs, because many employers provide On-the-Job training

Several community colleges and vocational schools offer 1-year certificate or associate's degree programs in pharmacy technology. These involve a clinical experience to provide hands-on training

The

American Society of Health-System Pharmacists

is the accreditation board for such programs

Common courses include legal and ethical topics, math, records management, medication types and uses, and medication dispensing protocols 

Every state maintains its own rules on which additional requirements technicians must fulfill. Some require certification through one of two organizations: 

Employers may require certification as a prerequisite for hiring consideration, even in states that don't require techs to be certified. If certified, recertification has to be done every couple of years

Because they are working with expensive prescription drugs and patient health information, Pharmacy Techs need to pass a criminal background check. Some educational institutions require this check prior to acceptance into their programs, so that non-qualified students don't waste time and money

The

National Pharmacy Technician Association

(NPTA) offers cert options for:

Advanced Certified Pharmacy Technician

Certified Sterile Preparation Technician

Hazardous Compounding Certification

Non-Sterile Compounding Certification

Sterile Products (IV) Certification

NPTA's new

Board of Pharmacy Technicians Specialties

has launched advanced and specialty certificates programs, too!
What to do in HS and college
Take college prep classes in high school, including biology, chemistry, math, English, and communications 

Map your career goals and educational milestones in advance. Decide if you want to earn a certificate, associate's, or even a bachelor's (if you think you might go on to become a Pharmacist later)

Read or watch interviews with Pharmacists (because you'll be working for one as a tech!)

Review job ads ahead of time to learn about the qualifications local employers are looking for

Make sure you understand your state's specific requirements related to certification. Even if certification is not needed in your state, it can be helpful for landing jobs

Volunteer with local healthcare-related community organizations

Stay out of trouble so you can pass the background check when the time comes!
Newsfeed Programs at Foothill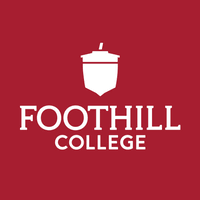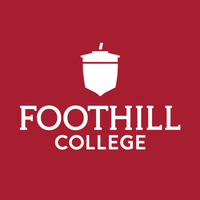 Featured Jobs Online Courses and Tools