Spotlight
Meet Soma, Author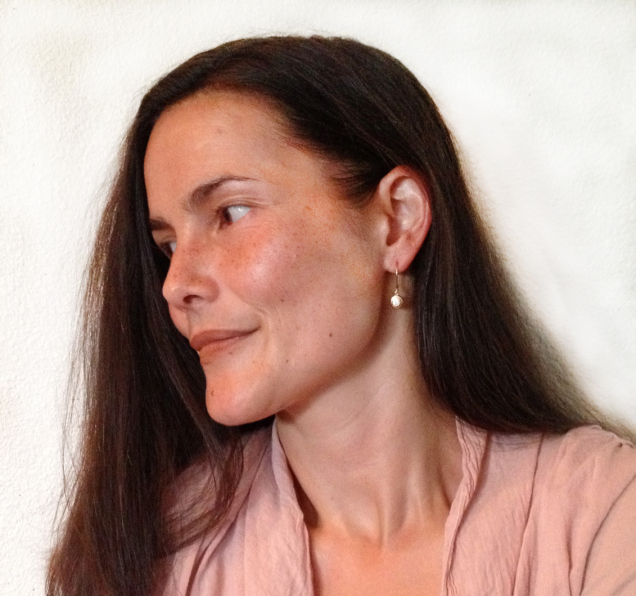 Soma Mei Sheng Frazier is an East Coast Native living in the San Francisco Bay Area, where she presently serves as a 2017 San Francisco Library Laureate and final judge of the Tom Howard/Margaret Reid Poetry Contest.
The daughter of a Chinese mother and a Texan father, she was raised in a biracial household in rural New Hampshire. From a young age, Soma found community and solace in literature. At the age of 18, she moved to California to attend Pomona College.
Her award winning fiction chapbooks, Salve (Nomadic Press) and Collateral Damage: A Triptych (RopeWalk Press), have earned praise from Nikki Giovanni, Daniel Handler/Lemony Snicket, Antonya Nelson, Sarah Shun-lien Bynum, Molly Giles, Michelle Tea and others. Frazier's writing has placed in literary competitions offered by HBO, Zoetrope: All-Story, the Mississippi Review and more. Recent work is available in Glimmer Train, issue 96, and ZYZZYVA, issue 106. You can find her fiction and poetry online at Eclectica Magazine, Carve Magazine, Eleven Eleven, Kore Press and KPFA 94.1 FM's A Rude Awakening archives – or read her interviews with CBS, SF Weekly and Women's Quarterly Conversation. She is at work on a novel and a screenplay. Frazier is Chair of English and the Humanities at Cogswell College, and Founding Editor of COG: a multimedia publication that she runs with an all-undergraduate student staff at Cogswell.
Your occupation as an author – What is it like? What are your responsibilities?
My responsibilities are to myself – that's the good part, but also the scary part. But it's fun, writing is fun, and I would do it whether or not I were ever published. I don't have a "boss" figure in a traditional sense. The Bay Area has a very lively and active literary community, though: I have access to accomplished people with whom I feel comfortable speaking about writing, such as Daniel Handler (Lemony Snicket) and Arisa White. From folks like them to other emerging writers, everyone I've encountered has been super-collaborative. I've heard that it can be 'cutthroat' in this industry, but I find that applies to agents rather than us writers.
Your books – Can you tell us more about Collateral Damage and Salve?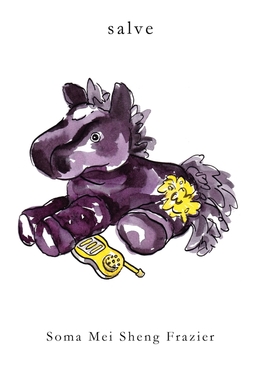 These slim volumes contain the short stories I've written to stay sane while completing my novel-in-progress. Collateral Damage started out as three stories I feel very good about. But there was a production glitch – the ending of the first story was omitted from the book… People probably think I'm bad at concluding stories? (laugh). Salve was published without a hitch. To ensure quality in both books, I picked stories that were first published elsewhere; 'vetted,' so to speak, by established literary journals including ZYZZYVA and Glimmer Train.
Tell us more about yourself. Can you tell me about your story?
I was raised on the East Coast, in rural New Hampshire where my two nicknames were Chunk, being 200 pounds at 12 years old, and Chink, which is self-explanatory. My mom is Chinese, and she grew up breaking chickens' necks. My dad, in stark contrast, is from Texas – so at the age of four, I learned how to shoot and use chopsticks. I would use books as an escape to get into my head and out of my surroundings. I fled to Pomona College at the age of 18, then moved to the Bay Area after graduation. I've been here ever since.
Tell us about your journey on how you became an author?
I started writing in second grade. I wrote a very short book and entered it in a school contest. I won second place and my best friend Molly won first. The principal, whom everyone adored, read our books aloud during an assembly – and I'm not sure whether he was a theater major in college, or what (laughs) but when he got to the end of my story, he cried. I still recall thinking: 'This is how to reach people.' And I also remember the brand-new feeling of being singled out as skilled at something. I think being in 2nd place made me a better author because I wondered "Wait, why did she win?" So that propelled me to improve.
Growing up, were there things you did that indicated you would thrive in this career?
Yes: my general nerdiness (laughs). I loved books. My friends would watch TV shows and I'd just be sitting there quietly, thinking 'this is hilarious' at moments, but not outwardly laughing – because by that time, I'd already acclimated to the individual experience of the book. Now, when I go to the movies, I pick theaters where everyone yells at the screen. In my mind, viewing films is a group activity, whereas books provide solitary access to communal images and ideas. I'm shy – so for me working on the page, rather than stage, has always had an appeal.
Many young writers feel that it's hard to translate the stories in their heads into writing. Can you tell us about the process on how you translate your stories from mind to paper?
It used to be a painful process. Since I started writing, it's become easier and easier to lay down a first draft that's closer to what I have in mind. I used to plan a story, then sit down and write it. Now I let the story take me where it needs to go. I usually have the beginning and the end planned out, then flesh out the middle. I tell everyone who aspires as a writer - save your drafts! You might realize that what you wrote originally was not such a bad idea. A lot of the copy editing I do myself. I have five trusted readers whom I'll send the piece to for feedback. I've gained perspective that I would not have had by selecting readers very different from myself.
What skills do you believe are important for someone to pursue a career like yours?
Persistence! I heard someone once say that getting published means getting in the queue and staying in the queue. I've been in the queue for a while. Not long ago, the first screenplay I wrote placed top 20 in an HBO scriptwriting contest – and initially I figured it was beginners' luck. But before writing that script, I realized, I wrote hundreds of drafts of poems and stories. I sat down and read scripts I admired. So stick to your guns. If you put in the work, you reap the benefits.
I understand you also work as a college professor. How do you apply your talent, skills, and passion to teaching?
I try to identify students' goals, and equip them with skills based in practice rather than just theory. COG (a publishing course) is designed to provide a hands-on publishing experience, thrusting students into the industry. We're very focused on task. COG (www.cogzine.com) is a multimedia publication and students outside of the publishing class, at Cogswell College, also play a crucial role: they adapt the winning pieces of our literary competitions as short animations. We receive submissions from all over the world. The student editors screen the work; then we have a final judge like Juan Felipe Herrera, Daniel Handler (Lemony Snicket), A. Van Jordan or Glynn Washington pick the winning pieces.
What do you love most about your job?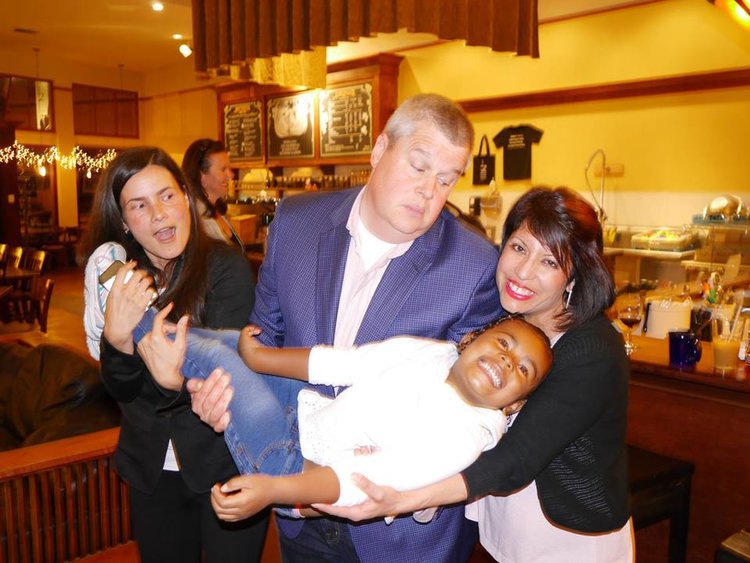 It's like being a professional basketball player. If you love playing basketball, your job's fun. As a writer, I love my job: staking someplace out (my car, parked in an empty lot; my office; a café; a rooftop) and just sitting there, thinking. I think about people, and the crises we need to solve – like groundwater shortages, or the school to prison pipeline. Then I write. I write to make people bawl the way my elementary school principal bawled, decades ago, after reading my first little book. To make them fume. And laugh. Because emotion dictates action. My job gives me a remove from the world so that I can engage with the issues that are important to me in my own way.
Do you have any words of advice for our readers who want to publish their books someday?
Take a dual approach – put yourself in a position to publish others' writing, and submit your work to others' publications. Then you'll see what publishers need from writers. Submit to publications that fit your voice. And if you're dissatisfied with your first draft, don't sweat it. First drafts always suck. 90% of writing is revising. So just stay in the queue until you're at the front of the line.
A very big thank you to Soma Mei Sheng Frazier for taking the time for this interview. Learn more about her work and COG.